Onduo by Verily and Sword Health partner to accelerate adoption of comprehensive, precision care approach
Employers seek personalized, virtual solutions to coach people with chronic musculoskeletal, cardiometabolic and mental health conditions to better health

Our Team
We Are Onduo, a Verily company.
Onduo is dedicated to making healthy easier, more accessible, and more personalized with our science-backed, data-driven virtual care model.
Meet our Executive Team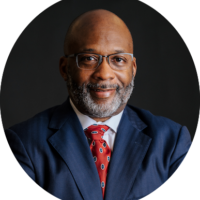 Role:

Chief Executive Officer
Vindell Washington, MD, MS, is the CEO of Onduo and the Chief Clinical Officer of the Verily Health Platforms group. He focuses on strategies that will enable advanced technology solutions for healthcare transformation, engaging partners in developing tools and platforms for improving health outcomes and reducing costs of care. Vindell previously served as Chief Medical Officer and EVP at Blue Cross Blue Shield of Louisiana where he oversaw network operations and contracting, medical policy and quality, disease management, and pharmacy benefits. Prior to that, he was National Coordinator for Health Information Technology (ONC), where he provided high-level executive direction and leadership for ONC programs, operations, and policies. Vindell received his medical degree from the University of Virginia and his MS in healthcare management from the Harvard University School of Public Health.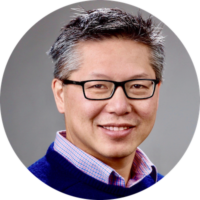 Role:

Chief Innovation Officer
Erich S. Huang, MD, PhD, is the Chief Science and Innovation Officer at Onduo. Erich spearheads our robust evidence-generation programs, spanning across clinical research, data collection from novel digital health devices, and real-world evidence. Erich also leads our thinking on creating clinical digital phenotypes and driving the continued evolution of our advanced real-time cohort engine and learning health system development. Erich was previously at Duke University where he served as the Chief Data Officer for Quality at Duke Health, Director of Duke Forge, Director of Duke Crucible, and Assistant Dean for Biomedical Informatics for Duke University School of Medicine. There he led and deployed machine learning capabilities for complex care management in Duke Health's Accountable Care Organization, and helped develop Duke Health's new institutional governance process for algorithmic decision support. He earned his MD and PhD from Duke University.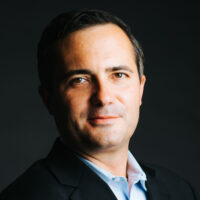 Role:

Chief Commercial Officer
Ryan Sloan is the Chief Commercial Officer for Onduo. Responsible for sales, marketing, client management, and business development, Ryan brings 20 years of experience in driving growth for population health and value-based care solutions, most recently at Vitality and having started his career at Aetna. His experience stretches across employer-sponsored programs, health care providers and commercial, Medicaid and Medicare managed care organizations. Ryan earned his BA in Economics from the University of Georgia and his MBA from the Kellogg School of Management at Northwestern University.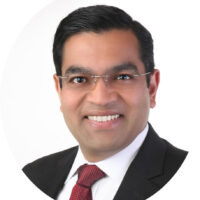 Role:

Chief Financial Officer
Suchet Singh, Finance Lead for Onduo, is a seasoned life sciences and healthcare professional having worked in four continents for corporations with global and regional scale. He held finance leadership positions at General Electric, Siemens, Amazon.com, Ernst & Young, and Hospital for Special Surgery. Most recently, Suchet worked as the Vice President of Financial Planning and Analysis at ChenMed, a value based healthcare company providing care to the neediest population. Suchet has a Master of Business Administration degree from the Kellogg School of Management at Northwestern University and a Bachelor's degree in Mechanical Engineering from Thapar University in India.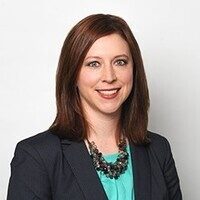 Role:

Chief Clinical Operations Officer
Sarah Thompson PharmD, MBA, MS is Chief Clinical Operations Officer. She focuses on developing and delivering strategies including medication management, innovative behavioral coaching programs, and the use of devices to make care accessible, convenient, and engaging for patients. Prior to joining Onduo, Sarah served as a VP of Clinical Operations and Pharmacy for an ACO in Rhode Island, where she was responsible for the organization's population health strategy, multiple clinical programs, and clinical operations. While there she integrated remote patient monitoring into clinical practice and introduced several technology platforms to enhance care. Sarah holds a PharmD from the University of Connecticut (Go Huskies!), completed a drug development fellowship with the University of Buffalo, and earned an MBA and MS in Healthcare Leadership from Cornell University.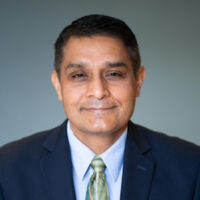 Role:

Head of Data and Analytics, IT
Prashanth is the head of data and analytics, responsible for transforming business operations and driving revenue performance through innovative technology and data-oriented solutions. He brings over 25 years of experience in developing and delivering realizable value through process reengineering, operational improvements, data engineering, and solution delivery in payer, finance, banking, informatics, and technology domains. He has a deep understanding of business and technology and specializes in healthcare and informatics. Prashanth comes to Onduo from BCBS Louisiana, where he was Vice president of Strategic Programs, focused on M&A, expansion of Medicare Advantage, and Managed Services Organization (MSO) strategy. Prashanth earned his master's degree in Computer Science, AI & Software Engineering, as well as a master's in Business Administration, both at the University of Pittsburgh.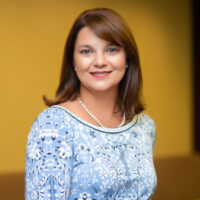 Role:

Head of People
Jeannette Cook, SPHR, SCP, is the Head of People for Onduo. She leads our people initiatives ensuring we create and maintain a robust set of employee programs to help enable our rapidly growing organization meet our customers' needs while building employee systems that reinforce Onduo's cultural values of curiosity, grit, courage, focus, and empathy. Jeannette has 20 years of diverse human resource and management experience that spans start‐ups and established organizations across various industries. Her passion is driven by creating an engaging and collaborative workforce. Jeannette is a Certified Senior Professional in Human Resources (SPHR), a SHRM Senior Certified Professional (SCP) and has a BS in HR Management from Arizona State University.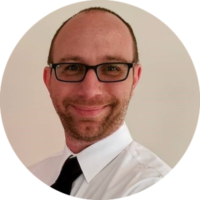 Role:

Head of Engineering
Jeremy Dunker is Head of Engineering for Onduo at Verily, helping us deliver on our mission to create personalized care for individuals living with chronic disease. Jeremy has worked across a number of product engineering teams at Verily, including the Healthy at Work team that conceived, designed, developed, and delivered a data science and a tech-enabled approach to help employers and universities keep their employees and students safe during the Covid-19 pandemic. Prior to Verily, Jeremy worked in software management and development at Microsoft and Infinite Software Solutions. He earned his MS in computer science from James Madison University and a BS and BA from East Tennessee State University.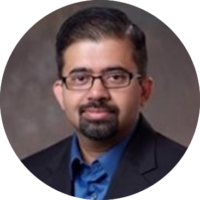 Role:

Head of Product
Venkat Jaganathan is Head of Product for Onduo at Verily. Venkat is passionate about increasing healthcare access, affordability, and lowering costs of care through innovative digital solutions for patients, providers, and payers, and brings that focus to Onduo as we expand our market footprint and product roadmap. Previously, he was VP of Product Management at Nuance Communications' Healthcare division. Venkat guided Nuance's product strategy and the development of AI-enabled speech recognition and natural language processing (NLP) based tools for Clinical and RevCycle teams to improve patient safety, clinical quality, and appropriate reimbursement. Venkat holds an MBA in Strategy and Finance from University of Michigan, an MS in Industrial Engineering from University of Windsor, and a BS in Mechanical Engineering from University of Madras.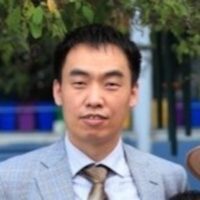 Role:

Head of Data Science
Yugang Jia, PhD, MPH, is Head of Data Science for Onduo at Verily, leading efforts to apply data science and machine learning to our robust, real-time solution that delivers personalized care to individuals. Focused on the Advanced Real-time Cohort engine and featuring a novel use of digital phenotyping, Yugang is creating the foundation of data-driven decision making, matching technology and human care through the Onduo virtual care solution. Prior to joining Verily, Yugang worked at Fidelity Investments, leading their healthcare data science team, and at Philips Healthcare as innovation lead. Yugang holds an MPH with a major in epidemiology from the Harvard T.H. Chan School of Public Health, and a PhD from the University of Bristol.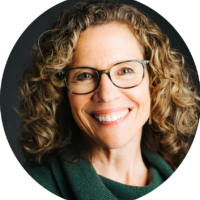 Role:

VP, Account Services
Tricia Simmons is the Vice President of Account Services for Onduo. She is a Registered Dietitian Nutritionist who has worked in both direct care and population health and well-being for over 30 years. At Onduo, Tricia leads the team responsible for implementation and strategic client management. Prior to coming to Onduo, Tricia worked with the National Accounts Sales and Account Management teams at Aetna designing population health strategies for large employers. Prior to that, she directed clinical operations as well as client management at the specialty wellness company EnvolvePeoplecare, and she was the Director of a high-risk obesity management clinic in Atlanta, GA. She started her career at New England Deaconess Hospital and The Joslin Clinic in Boston. Tricia has a bachelor's degree in biochemistry from Bowdoin College and a Master's in Nutrition from Harvard's School of Public Health. She also completed a fellowship in counseling and communications at the University of Washington.