Controlling diabetes through doctors, drugs, and devices—An Onduo Study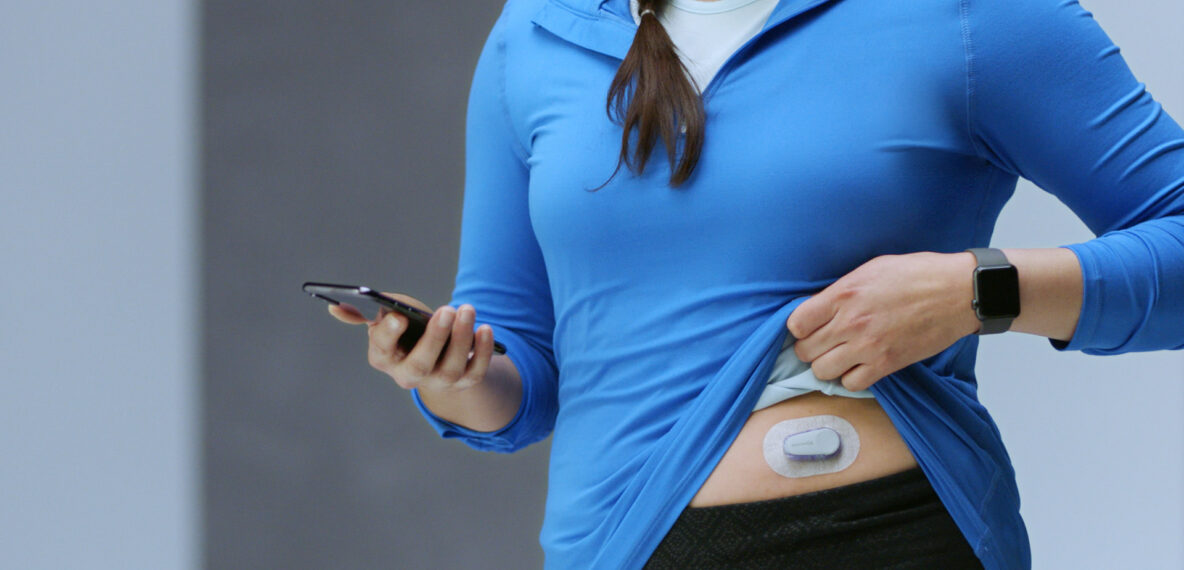 "Participants demonstrated a clinically meaningful decrease in HbA1c of 1.6%, from a baseline 8.9% to 7.3%, and an average weight loss of 9 pounds."
Presented at the 14th International Conference on Advanced Technologies & Treatment for Diabetes (ATTD), June 2021
Onduo works with members to help them gain control of their diabetes, which is key to their overall health and wellbeing. Through the Onduo virtual care program, we have developed a coordinated care structure that provides individuals ongoing support, including access to care leads, Certified Diabetes Care and Education Specialists (CDCES), and endocrinologists for clinical intervention, as needed. We embed innovative sensing devices such as continuous glucose monitor (CGM) devices into the Onduo program to provide insights for both members and physicians. Direct access through telemedicine to endocrinologists can play an important role in facilitating timely medication changes to address gaps in care, help improve glycemic control, and substitute less effective diabetes medications with more effective medications.
A study presented at 14th International Conference on Advanced Technologies & Treatment for Diabetes (ATTD) demonstrates how the Onduo program1:
Optimizes medication use

Drives improvements in care through a reduction in HbA1c

And overcomes clinical inertia
In the study, participants demonstrated a clinically meaningful decrease in HbA1c of 1.6%, from a baseline 8.9% to 7.3%, and an average weight loss of 9 pounds.
Closing the gaps in care
As shared by one of Onduo's endocrinologists:
In a traditional office visit, the physician sees a patient and evaluates her medications. The doctor reviews how she's managing her diabetes and reviews her HbA1C values from the lab, which provides a three-month snapshot of her blood glucose control. The doctor may switch her medication, adding or changing her prescription, before sending the new prescription to the pharmacy. The doctor and patient discuss management goals for the next three-to-six months. The patient sets a next appointment with the front desk and heads home. If she has questions later or starts her medication and experiences side effects, it's likely the doctor won't hear about it until her next visit — in three-to-six months.
With Onduo, before a member meets with the physician through telemedicine, her care lead will have reviewed any open concerns and prepped her for the discussion. The physician can pull up her Onduo case notes and any data we have on file from the use of her CGM device and can use that information to guide the member care plan and the discussion during the telemedicine visit. If the physician switches her medication, the care lead or an educator will follow up after the telemedicine visit and answer any questions — often the ones patients forget to ask until after the visit and the ones they think would "be a bother" to the physician. Over the next few days, should the member experience side effects, i.e., nausea, from the new medication she can share this with her care lead who will triage and escalate it to the physician to evaluate and create a new order, if necessary. Onduo helps to ensure when members start down a care path, they have the resources they need to successfully follow their plan.
The study goal: Deliver care improvements using doctors, drugs, and devices that employ advanced diabetes management technology
We asked Jennifer Layne, PhD, Onduo Senior Director of Medical Affairs and Clinical Research, to help us understand the four-month prospective study that was presented at ATTD. In the study, she explained, participants met with their care team at least once a week (which follows routine Onduo care protocols)1. Participants were provided with CGM devices to wear intermittently over the course of the study to both guide therapy and medication dosing, and to allow for data collection and evaluation. With a CGM, the individual's blood glucose is measured every five minutes. All participants had at least one telemedicine visit with an Onduo endocrinologist.
During the study, the endocrinologist reviewed CGM data and used this information to change or titrate the medications and to monitor and guide the individual's care protocols. Dr. Layne shared, "The Onduo system, using a CGM, provides insights that didn't exist before. Our endocrinologists can review the data remotely, tweak medications and care, and keep members engaged in making progress toward their clinical goal."
Of the 55 participants, 48 (87%) had a medication change. Many of the individuals were shifted from commonly prescribed but older medications to newer more effective medications that provide additional clinical benefits such as cardiac and/or renal protection, and potentially weight reduction. Onduo endocrinologists focus on using the best medications for members' conditions and working toward deprescribing or reducing medication use when appropriate.
Novel use of CGM devices drives insights, behavior change, and results
Diabetes management with CGM devices provides information on individuals' "time in range"—or the time they maintain their blood glucose within a target blood glucose range of 70 to 180 mg/dL—as well as hypoglycemia and hyperglycemia. Dr. Layne shared CGM data from a study participant at enrollment in the study and after four months in the Onduo program. The top graph shows the individual's first period of CGM sensor wear is outside the target blood glucose range of 70 to 180 mg/dL much of the time, as shown by the green lines, with spikes in blood glucose after meals.


"In the bottom graph we see that after four months in the program and with medication and care changes guided by an Onduo endocrinologist, the member's blood glucose is within range most of the time."
Increasing time in range is a goal in diabetes management. A higher "time in range" is a strong predictor of reduced risk of long-term diabetes complications2.
Through the Onduo virtual care program, including innovative uses of CGMs, direct access to specialists, medication management, ongoing monitoring, and support by health coaches and CDCES, we leverage those three Ds of doctors, drugs, and devices to help deliver measurable care improvements.

Majithia AR et al. Diabetes Technol Thera. 2021;23(2). A-1-A206.doi.org/10.1089/dia.2021.2525.abstracts1.
Batelino et al. Diabetes Care 2019;42:1593–1603 | https://doi.org/10.2337/dci19-...2.