Net Promoter Score: What is it and why is it important to consider when shopping for a new vendor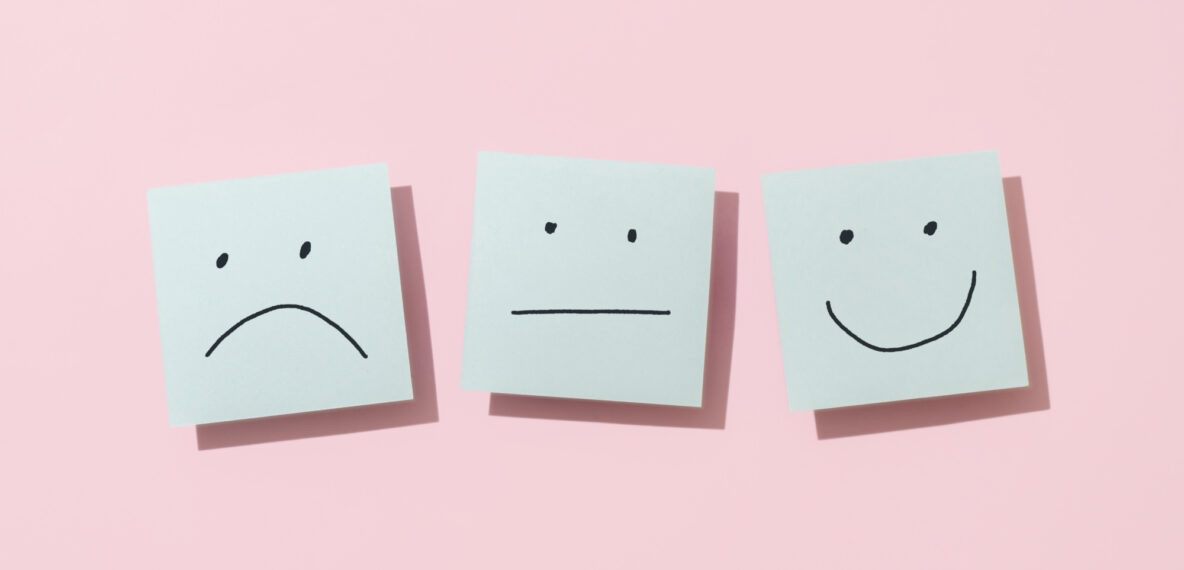 Net Promoter Score (NPS) is a widely used formula for calculating customer satisfaction. As a health plan, employer, or broker, do you understand the value of partnering with a vendor that has a strong NPS? Read this blog to find out.
If you work in customer service, product development, or marketing, you understand the business value of a Net Promoter Score (NPS). It's a widely used formula for calculating customer satisfaction that was developed by consulting giant Bain & Company in 2003.
For someone who doesn't work in one of those roles, the term may be less familiar. Most understand the basic framework — respondents provide a score on a scale of zero to 10 of how likely they would be to recommend the product or service to someone they know.
But as a health plan executive or a head of HR, do you understand the many implications behind NPS and the organizations you partner with? How can a vendor's score provide insight into the quality of their user experience — and ultimately impact your company's experience with the solution you're buying?
Let's take a deeper look at what a strong NPS says about an organization.


Calculating net promoter score
NPS is calculated through the following formula:
NPS = % of Promoters ( — ) % of Detractors1
Promoters are defined as people who respond with a score of 9 or 10; passives as people who respond with a score of 7 or 8; and detractors as people who respond with a score of 0 to 6.
The NPS formula is designed in a way that individuals have more opportunities to indicate that they are a detractor than a promoter. That's why NPS is less about delivering a helpful product or service (though, that should be a given), and more about creating a customer experience that is worth talking about.
Once you've received the scores and calculated the NPS, it can be challenging to interpret what your score means. Don't be fooled — it's nothing like the familiar 1-100 grading score you learned about in middle school — and that's what is most deceiving.
Here's a look at what each score means:
What net promoter score means in healthcare
The weight an NPS carries is somewhat dependent on the industry you're in. While customer satisfaction is arguably important to any organization, it's particularly critical in an industry like healthcare where people depend on us to help manage their conditions and overall wellbeing.
That's why at Onduo, we collect member satisfaction feedback every 90 days, so we can evaluate their ongoing experiences with Onduo and understand where and how to improve. Our goal is to collect feedback in a way that is simple, objective (i.e. no bias), and measurable. To that end, we present the survey to members in the Onduo app as a single, optional question worded as, "How likely are you to recommend Onduo to a friend or colleague?"
Our focus on personalizing the member journey and consistently seeking feedback has helped us achieve a nearly 'world class' Net Promoter Score of 78 — 88 for members who use a CGM.2
Understanding the meaning behind a vendor's NPS can help you glean insights into their product and company like how credible they are, how easy (or not) they are to work with, whether or not their product or service is reputable, and most importantly, how satisfied their users are with their experience.
What NPS means when partnering with Onduo
Whether you're an employer or a health plan, a vendor's NPS has the ability to impact your business — and your people, too. At Onduo, we're confident in our ability to have a positive impact on our clients.
NPS for health plans
Research shows that health plans are falling far behind other industries when it comes to Net Promoter Scores. Achieving a strong score is not easy — and people with poor experiences are always more willing to share online than those with good experiences. However, you still have the opportunity to become the catalyst for change when it comes to industry NPS standards.
Partnering with organizations like Onduo that already have a strong NPS may have a positive impact on yours through:

Better member experiences: Offering a solution that will seamlessly support your members during some of their most vulnerable moments (ie. chronic condition management) will associate a positive experience with your plan.
Impact on star ratings: If improving the member experience wasn't an incentive in and of itself, CMS recently increased measure weights for CAHPS patient experience and access measures from 2 to 4. This change took effect in the 2021 measurement year and will be reflected in the 2023 star ratings — making it even more critical that plans begin to shift their focus.3
Member retention: Positive experiences and member satisfaction can lead to higher retention rates. In fact, one study found that members in plans rated in the bottom 10% were 4x more likely to disenroll than members in plans rated in the top 10%.3
"While member satisfaction is growing increasingly important for plans, all too often, the member experience is treated as an afterthought rather than seamlessly integrated into health plans' DNA."3
NPS for Employers
There is a whole suite of benefits that HR teams can choose from as they build out their benefit plans for enrollment season. While there are many factors to take into consideration when making these decisions, NPS is right up there at the top of the list.
Here's why employers should care about NPS when considering a virtual care solution:
Recruitment and retention: According to research, it costs roughly $4,000 to $20,000 to hire a new employee4 — making it critical that HR teams focus on retention through things like attractive benefits and flexible workplace environments. Vendors with high NPS have mastered what it means to deliver the best experiences to your employees — which helps them build even stronger ties to your organization.




Increased productivity: Recent research found that 70% of employees living with diabetes or mental health issues feel that their condition(s) impact their productivity at work.5 There is a heightened need for a virtual solution that supports these issues, and high NPS indicates that a vendor has not only figured out how to deliver that support, but they've done it in a personalized way that turned members into advocates.




Making virtual care (and remote work) more personal: Not all virtual care vendors understand how to humanize a telemedicine visit, just like some organizations are struggling to adapt to hybrid work models. As you modernize your benefits package, consider finding a vendor with a high NPS because it means that loyalty and relationship building are top priorities, even if it's from behind a screen.
"The Onduo care team has been helpful and supportive, guiding me and helping me with supply reordering. Without them, I would still be in the same place of denying that I had a problem. It provided the push that I needed to go from not caring about my problem (diabetes) to actually managing it."
—Steve Aubrey, Onduo member
Make NPS your gold standard
It remains clear that user satisfaction and loyalty are the building blocks for growth and return on investment. Simply put — happy customers, employees, and members lead to success for any organization.
As you conduct research around which virtual care solution is right for your company, be sure to ask about their NPS as an indicator for how they treat their users. It's time to partner with a vendor that can help you improve member and employee experiences and achieve a world class NPS. Contact us today at
partners@onduo.com
to learn more.
1 What is a good Net Promoter Score? (n.d.). [web log]. Retrieved March 4, 2022, from https://www.qualtrics.com/experience-management/customer/good-net-promoter-score...
2 Data on file, Sept 2020.
3 https://icariohealth.com/. Retrieved March 4, 2022, from https://icariohealth.com/resources/the-quest-for-member-satisfaction/
4 Indeed. (n.d.). What is the cost of hiring an employee? Indeed.com. Retrieved March 4, 2022, from https://www.indeed.com/hire/c/info/cost-of-hiring-employees...
5 Research commissioned by Onduo, conducted by Arizent Research/Employee Benefit News