How to Support the Mental Wellness of Black Employees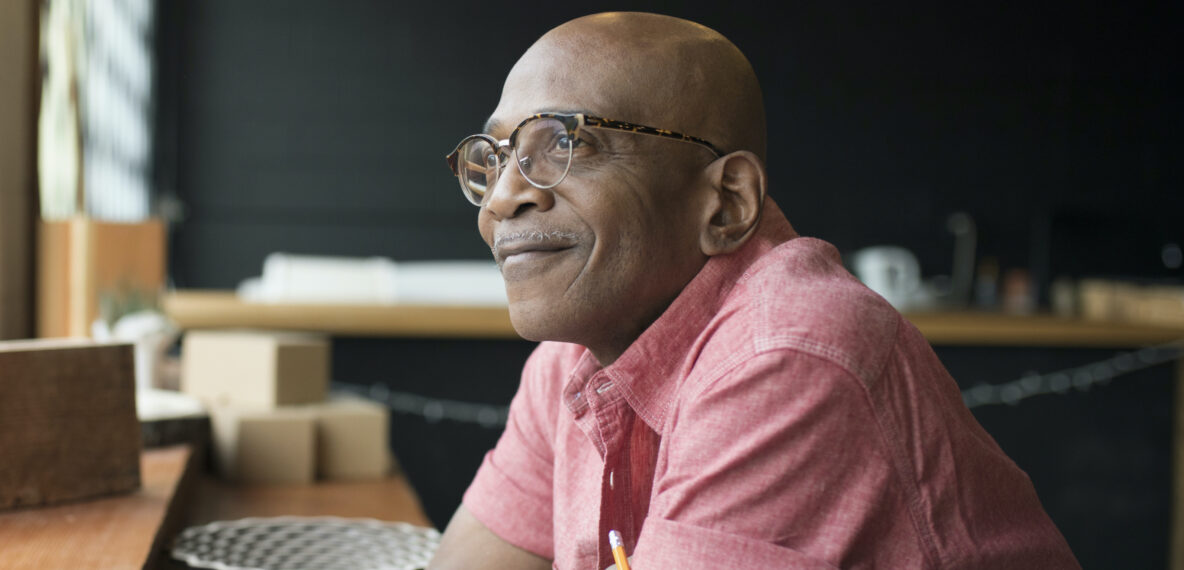 "Racism impacts mental health. We cannot deny that fact. And the emotional health of our Black employees is just as important as their physical health." Dr. Angela Neal-Barnett
After a spate of racial violence in 2020, many businesses established or enhanced diversity, equity, and inclusion (DEI) efforts. And as we learned more about the stress and strain of COVID-19, companies also increased actions to support employee emotional wellness. Delivering on these initiatives has resulted in a new awareness of the importance of understanding addressing the emotional well-being and mental health of Black employees.

"You've got the little things like microaggressions and then very public events that continue to play on a loop on social media and TV, etc.," notes Dr. Angela Neal-Barnett, professor of psychological sciences and director of The Program for Research on Anxiety Disorders among African Americans at Kent State University in Kent, Ohio. "That all takes a toll on the minds, bodies, and spirits of Black employees."
DEI initiatives are a start
Corporate DEI efforts are one step in the right direction. Initiatives like task forces on diversity and anti-Black racism are important to Black employees' values and sense of belonging. A CNBC-Survey Monkey poll found that 87% of Black employees think it's important to work at an organization that prioritizes diversity and inclusion.1 Those who feel their employers are not doing enough on DEI report lower scores on overall satisfaction, particularly with pay and opportunities for advancement.
The positive impact of DEI work is most significant when these programs result in new anti-racist and anti-discrimination policies and practices that are fully integrated into operations and enforced.
"Research indicates that racial discrimination worsens health outcomes," notes Dr. Adia Harvey Wingfield, the Mary Tileston Hemenway professor of arts & sciences at Washington University in St. Louis, Missouri. "So organizations that can reduce racial discrimination internally will help provide better outcomes for their workers."
Acknowledging and addressing current events is key
In a time of escalating racial violence and harassment of non-white people, it's vital for employers to acknowledge that these events impact employees of color differently than their white counterparts—and to respond with appropriate support.
New research found that Black Americans reported more poor mental health days during weeks when two or more incidents of anti-Black violence occurred and when national interest surrounding the events was higher. White employees, however, reported that their mental health was not significantly correlated with the timing of racial violence.2
Leaders must acknowledge when these events occur—and are re-upped in the public narrative—and increase support for Black employees, including time off, counseling, and other options to address anxiety, trauma, and other emotional impacts.
"To ignore them," Neal-Barnett cautions, "is to make things worse within the company."
Targeted interventions are most effective
Developing tactics that address the specific needs of non-white employees is crucial. A recent study of racial disparities in the prevalance of mental health conditions outlined several tactics employers can use to better support Black and other non-white employees.3

Increase access to healthcare. Disparities in access to mental health services, including having a regular provider, affect mental health because so much of it is provided in primary care settings. Removing barriers with paid time off for doctor visits, transportation assistance, and digital health tools (including telemedicine visits) makes it easier for employees to get treatment and reduce the stress around doing so.

Encourage screenings. Screenings are an important way to identify risk and early warning signs of depression and substance use and to respond with personalized interventions and ongoing counseling and treatment. Screenings also support evidence-based measures to promote population-level mental health.

Revisit health insurance coverage. Review benefits plans to ensure parity for mental health and substance use services, including digital health tools, virtual mental health treatment, and recovery groups.

Retool your employee assistance program (EAP). The study also recommended addressing psychosocial stressors unique to communities with large racial and ethnic minority populations. Ensure that Black employees can meet with culturally competent professionals to avoid having to explain what it means to be Black, which further contributes to anxiety and stress. "There are some nuances about being Black in America that only somebody who is culturally competent and familiar with Black culture can really understand," Neal-Barnett explains.
Employee mental health is good for business
Businesses that don't support non-white employees' emotional well-being and mental health face operational and reputational risks. Multiple academic studies show that, when left unchecked, employee mental health challenges decrease productivity, increase absenteeism and turnover, and raise health benefit costs. Depression alone, if left untreated, costs employers an estimated $44 billion each year in lost productivity.4
"If you have employees who are in pain, who are experiencing symptoms of trauma, depression, and anxiety, it takes a toll on the ability of the company to be its best and negatively impacts the bottom line," Neal-Barnett concludes.
Wingfield agrees. "Given that these workers often interface with communities of color, organizations can do a better job serving their consumers if their workers of color are satisfied, productive, and not expending energy and time dealing with racial discrimination and harassment while at work."
1The Momentive (formerly SurveyMonkey) | CNBC poll was conducted April 8-18, 2021 among a national sample of 8,233 employed adults in the U.S. ages eighteen and older. Read more about the polling methodology here.
2Savat, Sarah. How racial violence affects Black Americans' mental health. April 20, 2021. https://source.wustl.edu/2021/... Accessed June 17, 2021.
3McKnight-Eily LR, Okoro CA, Strine TW, et al. Racial and Ethnic Disparities in the Prevalence of Stress and Worry, Mental Health Conditions, and Increased Substance Use Among Adults During the COVID-19 Pandemic - United States, April and May 2020. MMWR Morb Mortal Wkly Rep 2021;70:162–166. DOI: http://dx.doi.org/10.15585/mmwr.mm7005a3 Accessed June 17, 2021.
4American Psychiatric Association. Center for Workplace Mental Health. Depression: A Costly Condition for Business. https://workplacementalhealth.org/mental-health-topics/depression. Accessed June 17, 2021.