Help Your Workforce Get and Stay Healthy: The Value of Staff Resilience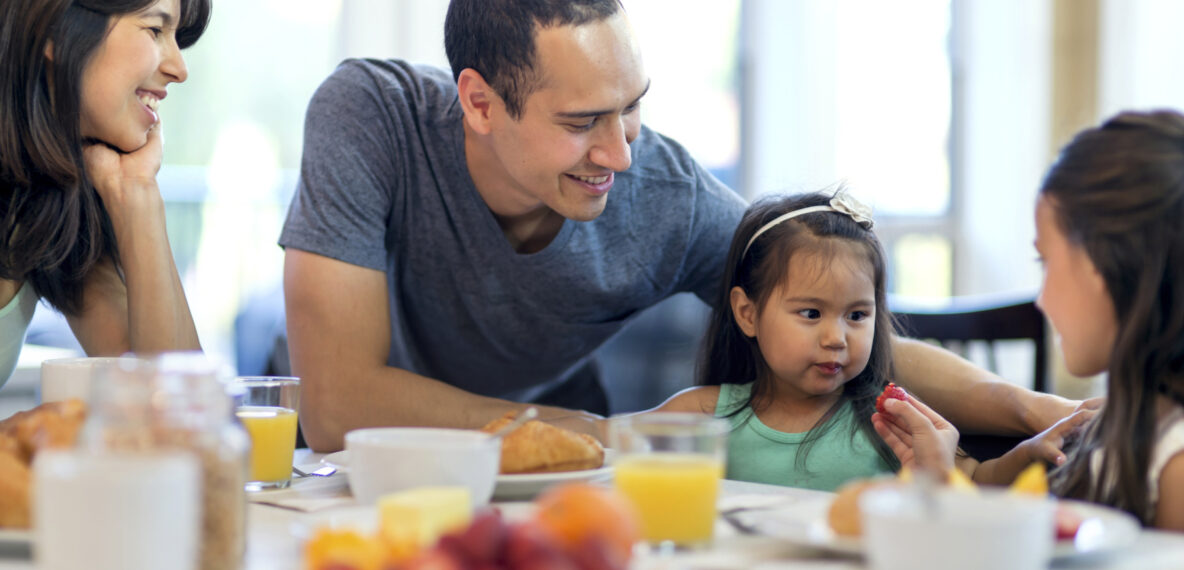 "Helping your employees stay well is a win-win for them and you, but it takes more than comprehensive insurance benefits and a generous sick leave policy."
The health of your workforce has a direct impact on the health of your bottom line. Consider these data points from the Centers for Disease Control (CDC):

$225.8 billion, or $1,685 per employee, in annual business productivity losses related to personal and family health problems cost American employers

$36.4 billion lost each year because of missed workdays by employees with one or more of these diseases or risk factors: high blood pressure, diabetes, smoking, physical inactivity and obesity

19.2% of adults had received mental health treatment in the prior 12 months

6 in 10 American adults live with 1 chronic condition and 4 in 10 manage 2 or more
Helping your employees stay well is a win-win for them and you, but it takes more than comprehensive insurance benefits and a generous sick leave policy.
5 Ways to Help Your Workforce Get and Stay Healthy
How can you support employee health? Here are five ways: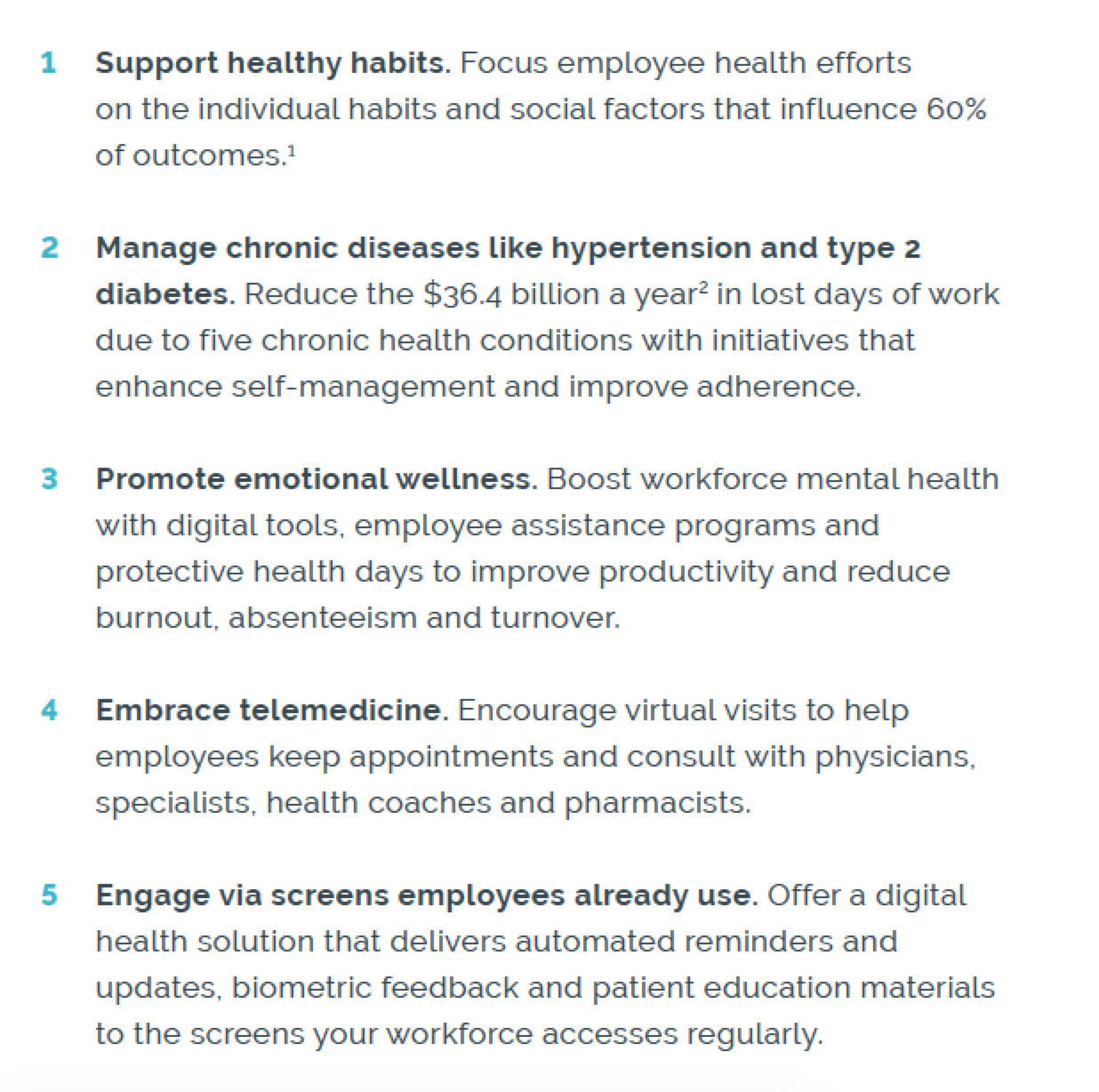 One of the best ways to support employee health is to partner with a virtual care solution like Onduo.

How Onduo Helps You Support Workforce Wellness
Our easy-to-use and engaging program puts better health at employees' fingertips and encourages use. In one survey, 87% of participants said it was easy to fit the Onduo program into their lifestyles.
Behind the patient-facing technology is our advanced real-time cohort model that calculates opportunities to impact outcomes with medication optimizations, coaching and other interventions. Based on digital phenotyping, the model analyzes a continuous flow of data from connected health devices and other sources to identify sub-groups that may be at increased risk or face obstacles to care and understand the barriers to good health facing individuals in the group. And by using advanced predictive analytics we identify and match the right next intervention to drive improvements in outcomes leading to long-term cost reductions.
Our Care Team members use Social Cognitive Theory, motivational interviewing and other research-based techniques to build confidence, provide motivation and show employees the environmental and personal factors, habits and barriers that influence healthy living.
Click here for more details on how to help employees live healthier lives
Flip through our guide to How Onduo Helps Your Employees Get and Stay Healthy
Email us at partners@onduo.com to schedule a demo