Updates on COVID-19
Onduo is here to help during this time of increased healthcare need. We are committed to supporting members with the most up-to-date care and providing the latest updates for people living with type 2 diabetes.
You got this. We got you.
Here's how we can help.
Stay healthy at home

With better glucose control, you can lower the risk of infection and avoid unnecessary trips to an ER, doctor's office or urgent care, where there's a higher risk of being exposed. Your Onduo Care Lead can help you make changes to adjust to different daily schedules or meal plans.

WHAT TO DO: Reach out to your care lead in the Onduo app if you need help setting up the blood glucose meter or CGM we sent you, or if you need more test strips.

Get personalized support.

Using the latest Center for Disease Control (CDC) guidelines, your Onduo Care Leads are providing personalized information around COVID-19 and diabetes-related topics such as medication stockpiling, self-isolation and grocery shopping.

WHAT TO DO: Log onto the Onduo app to connect with your Care Lead and receive COVID-19 updates as the situation develops, including how to protect against the virus and what to do if you're concerned you've been exposed.

Visit our virtual clinic.

If you're in a situation where you need more support, our doctors and certified diabetes educators (CDEs) are ready to provide guidance and address questions such as how to adjust diabetes medications with a fever. If you don't feel well, or if you can't make it to a doctor's visit right now for your normal diabetes care, we can help.

WHAT TO DO: Ask your Care Lead about how to get an appointment with our doctors in the virtual clinic for support.
Keep healthy.

Get support

Visit your clinic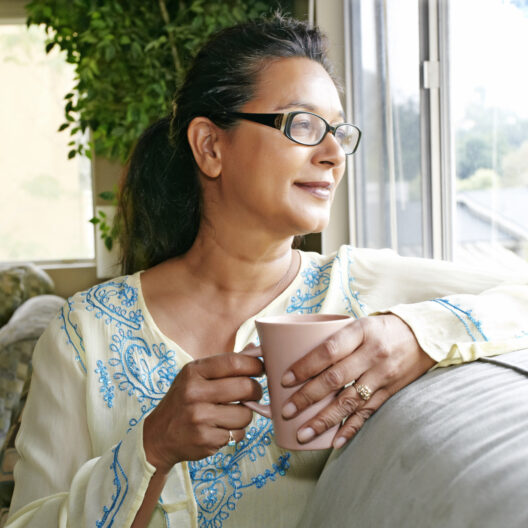 Keeping healthy at home
As a person with type 2 diabetes, you are at higher risk of experiencing serious complications if you contract COVID-19. But self-isolating can be challenging. Here are some guidelines to help you from the CDC and American Diabetes Association:
Follow the general precautions you may have seen, such as avoiding crowds and practicing good hygiene. Wash your hands often, for at least 20 seconds.


Stay home as much as possible and limit outside visitors to reduce your risk of being exposed to the virus.


Focus on better glucose management, which can help both lower the risk of infections and help you avoid trips to the ER, doctor's office or urgent care, where the risk of contracting the virus is higher.


Consider ways to avoid leaving the house for your medications. If possible, have more of your prescriptions on hand. If that's not possible, try a mail-order pharmacy.


Keep your spirits up! Call friends and family. Have dinner while video-chatting with someone you love to mimic a night out. Limit your time reading news sites and social media.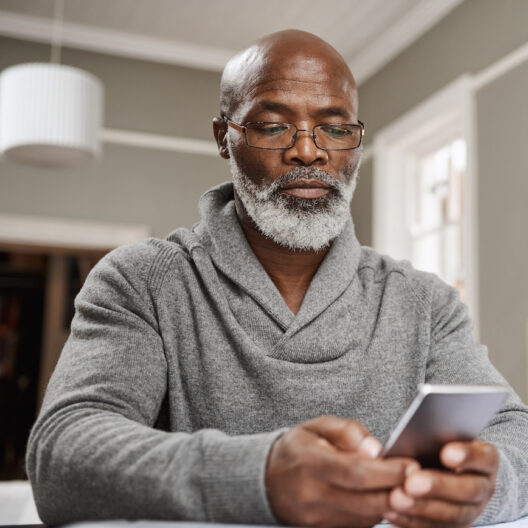 What to do if you feel sick
Here's some information from the CDC on things you can do to help you if you do end up getting sick from COVID-19:
Name a person who can care for you if you get sick. Make sure that person knows they're your "go to."


Stay in touch with others by phone, email, or even video chat, and don't assume asking for help will be perceived negatively. Remember that most people want to help others--it makes people feel good.


Review how you manage your diabetes on sick days. This may include more frequent blood sugar checks and an extra focus on staying hydrated.


Talk to your health care provider if you experience symptoms.
What we know about COVID-19 and diabetes
COVID-19 poses different risks to people living with diabetes. The Center for Diseases Control (CDC) and World Health Organization (WHO) have identified that people living with diabetes are at a greater risk of serious COVID-19 complications and death than people living without diabetes. Advanced age, heart disease, lung disease, and cancer also elevate risk.

While researchers are still hard at work looking for more answers, here are some more facts about COVID-19 and diabetes, many courtesy of the American Diabetes Association.
In China, an early study has shown that between 5% and 20% of people diagnosed with COVID-19 have diabetes.*

Managing your blood sugars to the best of your ability—minimizing big ups and downs and especially avoiding highs—helps to give your body the best chance of preventing and fighting off infection. This can also help prevent visits to the ER or doctor's office where there's a higher risk of exposure to the coronavirus.

Experts are saying people living with diabetes should continue to take medications as prescribed, unless your healthcare provider suggests otherwise. This includes blood pressure medications called ACE inhibitors (e.g., lisinopril, enazepril, and quinapril) and ARBs (e.g., losartan, valsartan, and candesartan).

People with diabetes are entitled by law, through the Americans with Disabilities Act, to reasonable accommodations at work. Accommodations can include medical leave or alternate work arrangements, such as working from home.
Message your Care Lead in the Onduo app.


Call us at 1-833-446-6386

Email us at support@onduo.com