Onduo presents data at the American Diabetes Association 81st Scientific Sessions
Onduo announced updated data from its virtual care program for people with type 2 diabetes demonstrating significant and sustained improvement in HbA1c.
Onduo Healthy Weight by Good Measures
Changing the way employees get healthy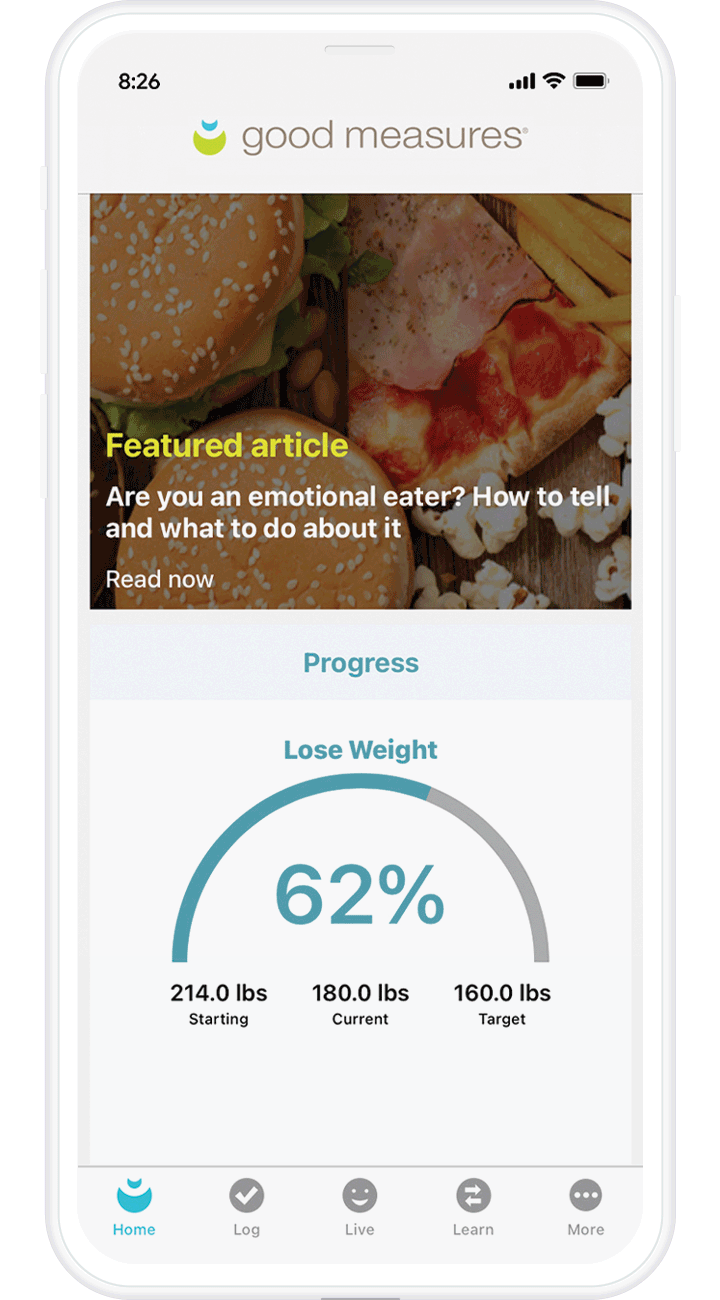 Putting an end to the "one size fits all" approach
Onduo Healthy Weight meets members where they are and helps build healthy behavior change habits.
Most programs are based on calorie counting or current fads and trends.

Onduo Healthy Weight customizes the curriculum to account for the individual's conditions, preferences, behavior, and access. Using the patented Good Measures Index, members learn to match nutrients consumed with nutrients needed.

Our program is able to help members make bite-size changes that add up to life-changing results.

Each member is assigned a clinical coach to help them on their journey.

Coaches provide tailored lifestyle change coaching that considers each member's age, gender, medical conditions, goals, barriers, food preferences, access to care, and socioeconomic status. The coaches start with the foods and activities people prefer and build trusted relationships to support them with the knowledge and problem-solving needed to reach their goals.

Coaching is provided by phone, secure video, and messaging in the app.

We all face different barriers to change. Onduo provides the tools to help.

Upon enrolling, members will receive a free welcome kit that includes a connected blue-tooth scale which will automatically sync with the member's Onduo Healthy Weight account. These tools make it easier for a member and their coach to track progress and adjust the program to support ongoing success.

Members can also sync activity trackers to provide further insights.

Educational resources designed in collaboration with industry leaders

Onduo's resources cover nutrition, exercise, monitoring, medications, acute and chronic complications, lifestyle changes, and psychosocial issues. Members also learn about optimal portion sizes and receive real-time meal and snack recommendations based on their current nutrient deficits and excesses.

Recipes and nutrition guidelines are all driven by the ADA's Standards of Medical Care in Diabetes.
Personalized Curriculum

Clinical Coaching

Integrated Devices

Education & Resources
Healthy employees can help reduce costs and improve productivity.
Together we can make life-changing results:
Average weight loss

4.8%

Average weight loss

5.7%

Average weight loss

7.6%
Data on file, Dec 2020