Onduo presents data at the American Diabetes Association 81st Scientific Sessions
Onduo announced updated data from its virtual care program for people with type 2 diabetes demonstrating significant and sustained improvement in HbA1c.
Help control your blood pressure from the comfort of your home
Helping make lasting changes so you can live healthily.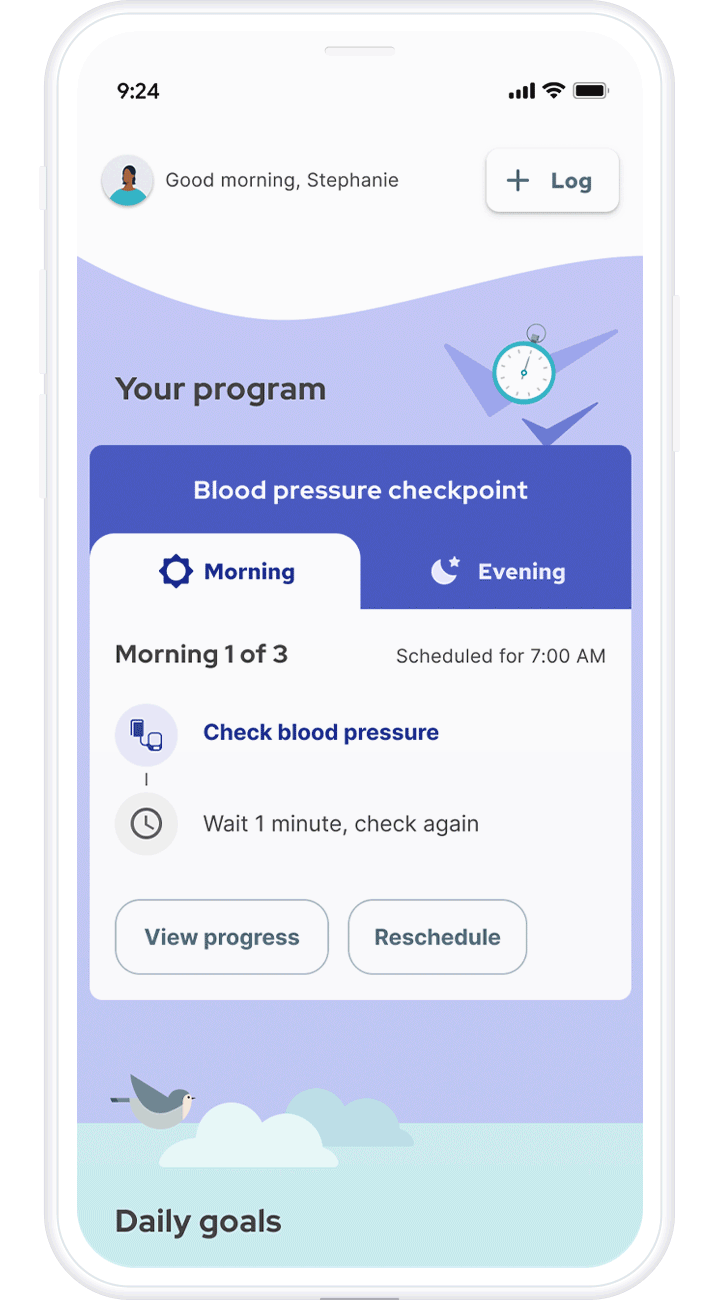 Log, learn, and change. The Onduo program.
Through the Onduo app and Care Lead coaching, we provide you with guidance at home and on-the-go to help your journey to healthy be successful.
Medication adherence

A physician reviews and optimizes your medication regimen and your Onduo Care Team follows up to answer any of your questions about changes.

Tools & Resources

The Onduo program may offer a cellular-connected blood pressure cuff, ongoing support from health coaches and mid-level providers, and digital lessons and activities in our mobile app.

Wellbeing Activities & Support

Onduo's whole person approach to care draws from evidence-based strategies to help build resilience and manage stress. We could all use a little bit of wellness!

Personalized engagement strategies

Onduo creates a personalized plan for you. This includes progress monitoring through targeted guided monthly blood pressure checkpoints to create reliable measurements over time.
The changes add up*
Met criteria for adequate blood pressure control

62%

Saw an average systolic reduction

-13

Feeling more or much more in control of their blood pressure

80%
* based on enrollees with stage 2 under-controlled hypertension who completed Onduo's pilot- Data on file, Dec 2020.