BROUGHT TO YOU BY:
Carefirst
Onduo is offered at no extra charge as part of your healthcare plan
Onduo was created with one person in mind. You.
An app built to track what's important

Securely log your blood glucose, food, exercise, sleep, and more. All in one place.

The devices you need, all yours to keep

A blood glucose meter* and unlimited test strips shipped to your door. Order more strips whenever you need them. All at no cost to you.

Simple resources at your fingertips

Get healthy eating tips, exercise ideas and diabetes advice - whenever you need it.

A clinic you can access anywhere

Get a virtual doctor appointment or chat with diabetes experts. We coordinate with your doctor.
You may be eligible for a Continuous Glucose Monitoring (CGM) System
95% of our participants who use CGM feel the device makes it easier for them to understand what to do to keep their blood glucose in range.

Track your CGM readings in the Onduo app. The CGM shows you how food choices, activities, and more affect your blood day and night.

Onduo's diabetes experts will recommend simple changes to your lifestyle based on your needs. Send a message anytime, anywhere.
CGMS Are Prescription-Only Medical Devices
Through the Onduo app, you can see doctors through virtual visits to be evaluated for a CGM. If you or your doctor do not think CGM is right for you, you can participate in Onduo's other program offerings. Message your Onduo coach, who is assigned to you immediately after you enroll, for more information.
I want to...
Live confidently
Know what to
eat and when. Get diabetes-friendly recipes and nutrition advice from dietitians and diabetes experts.

Exercise ideas that work for you. Learn new, fun ways to move that get real results.

Make progress
and keep it up. Start with small changes, build healthy habits, and maintain your success. We're here for you.
Live freely
Be heard. Chat with our diabetes experts about how you're feeling, body and mind.

Make a game plan. Track your blood glucose, sleep, eating, and exercise habits. Let's find simple changes, together.

Feel your best,
your way. You don't have to be perfect, or have a perfect schedule. You just need a plan for today.
Live well
Make sense of it all. Track your health in one place and learn what's working for your diabetes.

Get the care you need, when you need it. You are not alone. You have real diabetes experts and advice one tap away.

Go forward
without worrying. Life with diabetes can be easy, happy, and healthy.
Meet a few members of our health team.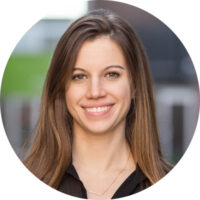 Role:

Care Lead, Registered Dietitian
As a Care Lead, Katie supports you by providing nutrition guidance, physical activity tips, and support for reaching your blood glucose and lifestyle goals.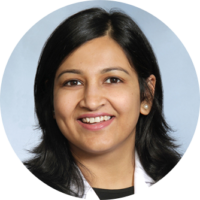 Role:

Provider
Dr. Singh is a patient champion who brings her warmth, knowledge, and 10 years of expertise to the virtual clinic. She helps members manage their chronic conditions.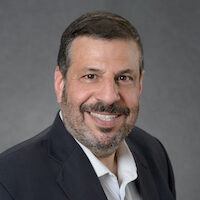 Role:

Endocrinologist
Dr. David works with Onduo members as an endocrinologist in the Onduo clinic. He helps you reduce the risk of complications from type 2 diabetes.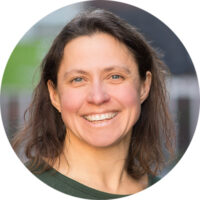 Role:

Certified Diabetes Educator
As a medication expert and Certified Diabetes Educator, Denise helps you understand your blood glucose and find strategies to improve your health.
What our members have to say
"I wish my mom had something like this. I think she would've been a whole lot more at peace with having diabetes and knowing that something like this was available for her to get it under control."

"I have been in this program for about two weeks and I have gotten more answers then I've gotten in 3 years from my doctor. The fact that someone takes the time to ask and answer questions about what is going on makes all the difference."

"Thanks for helping my stay aware of what is going on with my blood sugar. I appreciate (my care lead). Marti always being there to help me and answer my questions."
Frequently Asked Questions
Onduo's different because it's tailored to you. We also offer remote support and virtual care in addition to your regular doctor visits. Our caring, experienced team will work with you along the way to answer your questions and provide guidance when needed.

Onduo supplements your current treatment plan and makes sure you have the support you need between doctor visits. We make it easy for you to see your up-to-date glucose via glucose meters and monitors, and our team of health coaches provide answers to your questions. You can continue to see your current doctor throughout the year, but Onduo's program can function as your day-to-day support.

As an Onduo member, you have access to your glucose data through the app. You can share these insights with your doctor during your next visit. It's completely up to you.

This depends on your plan. In most cases, Onduo is available at no cost.

If covered by an eligible plan, you are eligible if you are:
• At least 18 years old
• Diagnosed with type 2 diabetes

Some exclusions apply. These include:

• Those who are pregnant
• Those with a history of or diagnosed with any conditions listed below:

º Cirrhosis or liver failure

º Severe or end-stage kidney disease

º Organ transplant or bone marrow transplant

º Cystic fibrosis

º Any additional condition or situation that, in the opinion of the Onduo team, makes the participant inappropriate for participation
in this program.

Reach out to Onduo customer service at 1-833-446-6386. Customer service hours are between 9 am-6 pm EST Monday through Friday. You may also email us at support@onduo.com.