Onduo and Fitbit Collaborate to Provide Onduo Members with Fitbit Devices and Services
Onduo, part of Verily, Alphabet's life sciences subsidiary, announced that it will offer Fitbit devices and Fitbit Premium as part of the company's approach to whole person health.
Digital Care Solution for Type 2 Diabetes
Delivering the right care at the right time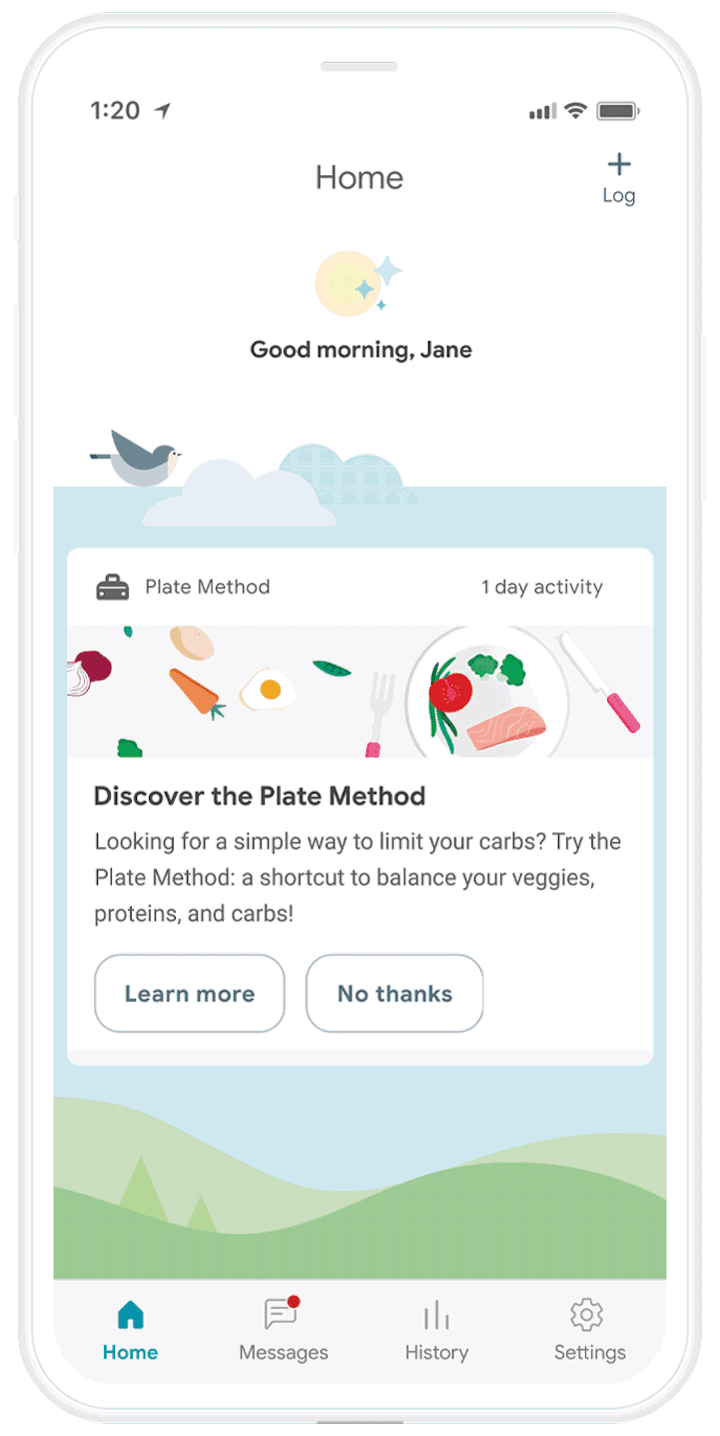 Empowering your employees and members to personalize their health journey
Personalized Insights

We leverage best practices from behavioral sciences and predictive analytics to deliver personalized experiences

Integrated Devices

Get a customized kit with the latest devices shipped right to your door. (Example: Type 2 Diabetes kit includes a blood glucose meter, at-home A1C kit, and unlimited test strips. (CGMs may be offered separately))

Education & Resources

Get personalized eating tips, exercise ideas, stress advice and other coaching guidance - whenever you need it

Telemedicine

Consult with specialty doctors (as clinically needed), wherever you are. *Yes, we coordinate with your primary physician.
Delivering industry-leading outcomes:
Average A1c Reduction

-3.3%

Average A1C Reduction

-2.3%

Average weight loss

9lbs
1) Layne JE et al. Diabetes 2020 Jun; 69 (S1) 2) Dixon RF et a. J Diabetes Sci Technol. 2020;14(5):908-911 3) Majithia AR et al. J Med Internet Res 2020;22(8):e21778. No individual result should be seen as typical; they are not guaranteed results. Individual weight loss results, amount, and time duration will vary.