Onduo and Fitbit Collaborate to Provide Onduo Members with Fitbit Devices and Services
Onduo, part of Verily, Alphabet's life sciences subsidiary, announced that it will offer Fitbit devices and Fitbit Premium as part of the company's approach to whole person health.
Multiple chronic care needs.
One virtual care solution.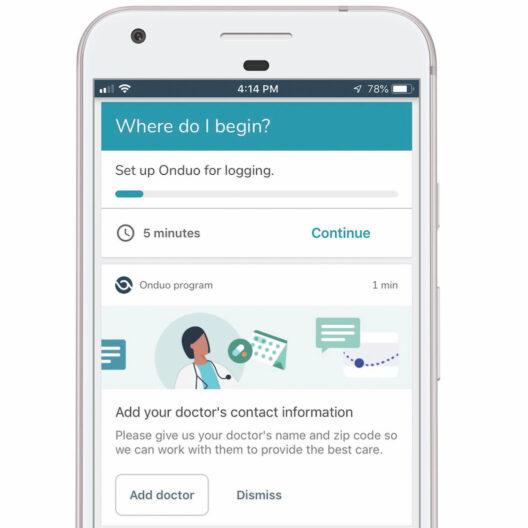 Bridging gaps in care with affordable telemedicine
Onduo fills the gap between doctor visits for people with chronic conditions through convenient, in-app telemedicine. We support the primary care provider and patient relationship to help ensure the patient has the right level of care when they need it.
We're available in 50 states, which means our solution is scalable for you and convenient for your members and employees. Our virtual clinic expands access to doctors, helps prevent costly care escalations, and makes medication optimization easier so patients have a better chance for long-term adherence.
A comprehensive follow-up system that works
Every telemedicine visit involves 2-4 follow-up touchpoints with the member.
First, an educator reaches out to discuss the treatment plan and identify issues or social determinants that could impact success. For example, if the member experiences side effects and has concerns about cost, the doctor will follow up to adjust the medication and a pharmacist will educate and work with the member on the cost and other determinants of adherence.
In doing so, we maximize the value of the visit and drive adherence to the treatment plan—a key factor in improving outcomes, reducing costs, and increasing quality scores.
Our whole health approach supports multiple conditions:
A broad spectrum of credentialed caregivers
Pharmacists, board-certified physicians, specialists and endocrinologists

Registered dieticians/nutritionists, certified diabetes care and education specialists

Frontline coaches or "Care Leads" with varied health science backgrounds
Our team provides a wealth of experience across multiple conditions
Meet some of our Clinical Team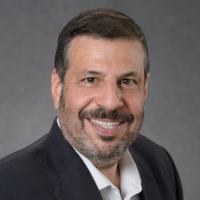 Role:

Physician
David is an endocrinologist who provides medication support to help Onduo members prevent or reduce the risk of type 2 diabetes complications.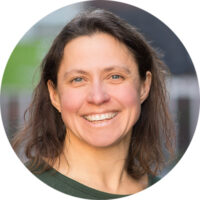 Role:

Certified Diabetes Educator
As a medication expert and Certified Diabetes Educator, Denise helps you understand your blood glucose and find strategies to improve your health.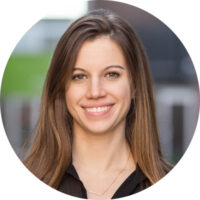 Role:

Registered Dietitian
As a Care Lead, Katie supports you by providing nutrition guidance, physical activity tips, and support for reaching your blood glucose and lifestyle goals.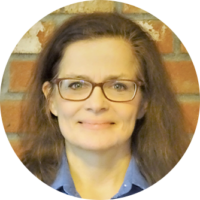 Role:

Clinical Care Specialist
As a clinical expert, Patty helps members understand their health goals and manage their condition and treatment plans.
Hear what our members have to say
"I keep a good log of what I'm consuming and my activity levels, moods, sleep hours, and stress levels. Adding the CGM data has allowed me to drop my body weight, visceral fat, body fat and increase muscle mass. I really like the program."

"My thoughts are that it's great to have a full picture. Looking at the data from the four weeks I'm in better control now."

"It allowed me to see how my glucose levels fluctuated as a whole rather than just at a couple of data points. I have been able to adjust my food intakes to optimize my diet and lifestyle. One big change I made was keeping a couple of options for meals at work in my rucksack."